Our Story
Founded in 2008 in Shoreditch, London. Our goal since day one has been to make luxury tailoring more accessible to all. Driven by modernising old school practices and daunting shopping experiences we set out to create a brand that is modern in every way, without compromising on quality and service. By utilising cutting edge 3D body scanning technology we are able to streamline an age old process, paired with our artisan Italian craftsmanship and knowledge of our expert tailors it allows us to produce exceptional quality garments at a fraction of the cost of a Savile Row suit.
We only work with the world's leading fabric mills, weavers and textile specialists to ensure the highest possible quality. Our garments are produced in a full floating canvas construction to achieve the ultimate fit and drape.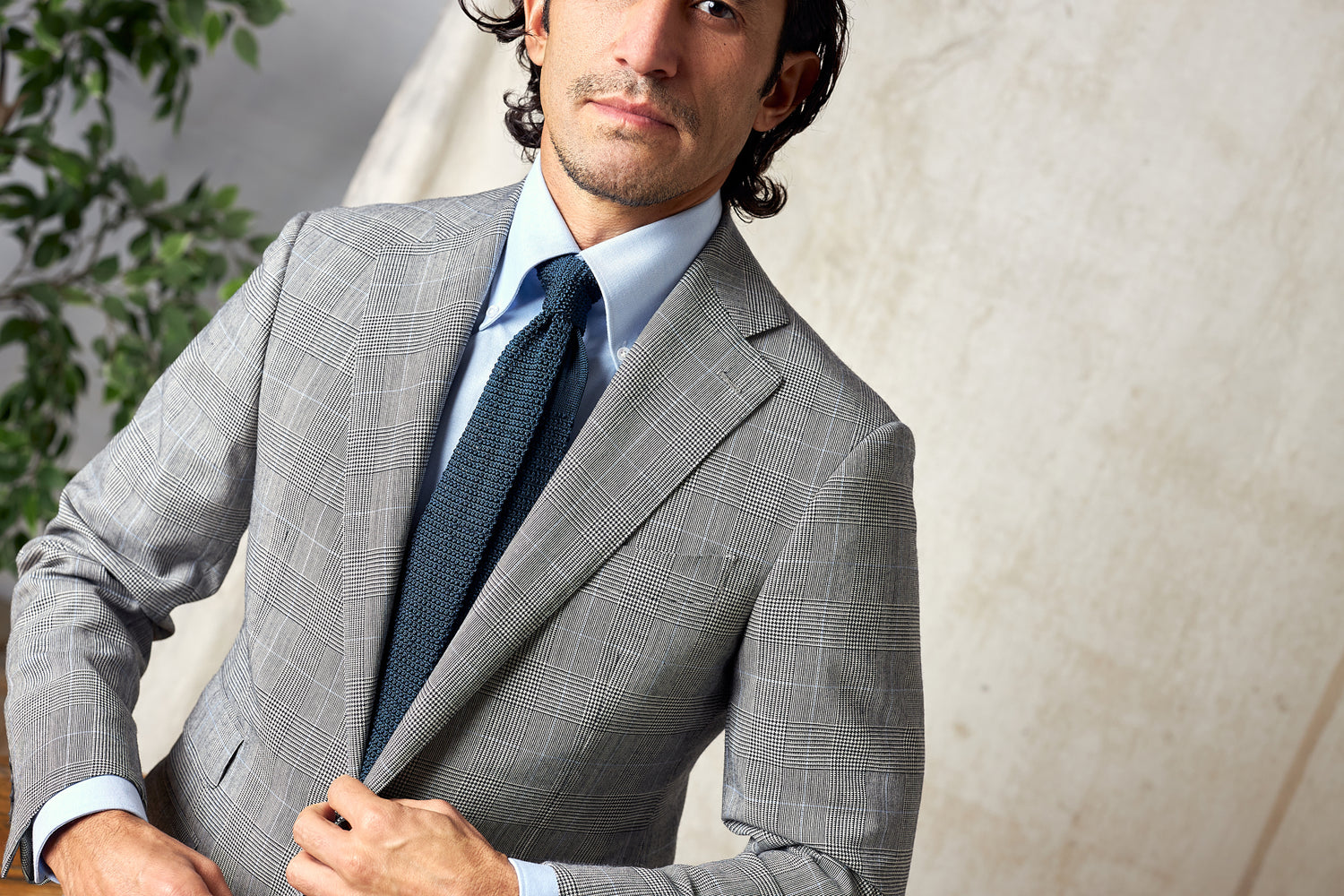 House Style
At Tailor Made our goal is to craft garments with a perfect balance between modern and classic, achieving a timeless piece of clothing that can be worn for years to come.
Our jackets are cut with a subtly draped chest and high armholes. Allowing the jacket to hang properly, and for a closer fitting garment that has greater range of movement without sacrificing comfort. To give the feel of a broader frame and tapered silhouette, the waist is pinched and our soft shoulders are subtly extended. A modern jacket length is cut that keeps everything in proportion, not too short and not too long.
Trousers are cut clean with a taper from knee to hem while leaving enough room throughout, allowing freedom of movement and gorgeous drape and hang. We favour a mid to high rise to elongate the legs but always take preference into account.